USD GMP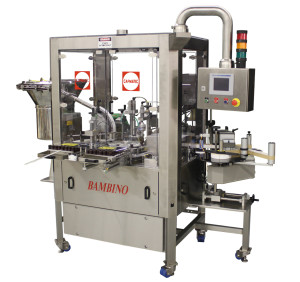 District tenants can access the USD Aseptic GMP Production and Training Center at a discounted rate. The GMP Center is located in the park's anchor facility, the Graduate Education and Applied Research (GEAR) Center.
The GMP Center provides pilot-scale aseptic cGMP services to clients manufacturing pharmaceuticals, biologics and medical devices for product development and clinical trials. The Center establishes a quality agreement with each client.
GMP Services include:
Process consulting at intake;
Full auditing of all batch records and laboratory data for accuracy, authenticity, and completeness; and
Post-production sanitization.

The Center offers automated sterile fill, stoppering and crimp capping. These services utilize a Capmatic Bambino monoblock system with the following features:
Fill volumes from 3 ml to 120ml
Paristaltic dosing pump
Nitrogen purge at fill and stoppering
Automatic reject station
Allen Bradley control system
Facilities and equipment are managed to cGMP standards including:
Routine balance and equipment calibration;
Routine environmental monitoring and controls;
Validation of all equipment, software, and systems;
Cleaning verification of any non-dedicated equipment after manufacturing; and
A preventative maintenance program with change control.