USD GEAR Center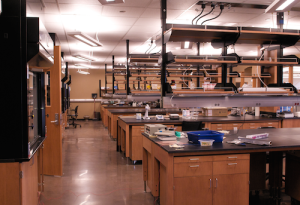 USD Graduate Education and Applied Research (GEAR) Center
4800 N. Career Ave., Sioux Falls, SD 57107
The approx. 22,000 sq. ft. USD GEAR Center provides a physical location for both private sector and university research activities, including USD's Biomedical Engineering Program.
USD GEAR's specialized research suites, equipment and technical staff are available to support public and private sector research activities. USD GEAR's Aseptic GMP Production and Training Center provides pilot-scale cGMP services to researchers and private companies.
USD GEAR is designed for expansion to both the north and east adding approximately 63,000 sq. ft. to the existing facility.  Planning for this expansion will start in 2015.